Best Business Class Technical Support Since 1998
Our goal is to satisfy every customer. We believe in creating lasting relationships and when you succeed, we succeed.
Our Mission Statement
System Networks, Inc. is an IT Partner that thinks outside the box while also providing industry standard, peace of mind, IT consulting, managerial and data center services, which gives peace of mind to business owners from small business to the fortune 500 companies.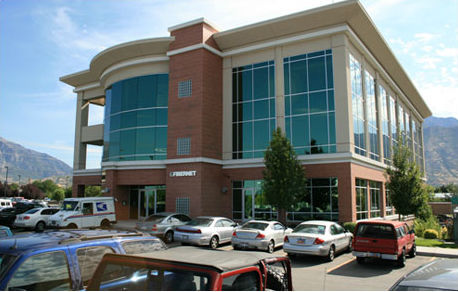 Our History
1998 System Networks was founded by Christopher Johnson. Before that, Chris was CIO for ATL Technology and he saw a need for high level Network Engineers in the business community but that comes with a large price tag. His idea was to make advanced IT services available to any size company at an affordable price. In order to have highly skilled technicians available to all businesses large or small, there would need to be some out-side of the box thinking. So after a few years of planning and hard work, he started System Networks with a few technicians servicing local businesses. In 2001, there was a huge need for experienced Network Engineers and Hosted Services, and System Networks grew to be a giant, managing over 400 companies in 6 countries with 24×7 support and world class Data Center facilities.
In 2007 the economy collapsed in the U.S. and most of our competitors went out of business. System Networks like our competitors struggled during this period of time, but due to Chris' strong financial ideals and goals, System Networks survived this trying period. System Networks is not a debt run company like our competitors and this played a huge role in keeping System Networks alive.
System Networks also recognizes because of the struggles of economic pressures that most companies do not need another tech company, but a loyal tech company that will stand by and work with their clients even during economic hardship. We believe in creating lasting relationships.
What our customers are saying about us
We have found System Networks techs to be extremely knowledgeable and yet capable of explaining technology in terms that one who is not a techie can understand. What I've been most impressed with is their customer service. Technology regularly presents challenges and we have had different challenges arise over the years. However, it is how they have dealt with those challenges that have made the difference. They have made themselves available at all times. They return calls and text messages way outside of business hours. They have worked through issues with us that ultimately were not issues they had contracted with us but were willing to help ensure our needs were met, even when other vendors were ultimately responsible but not willing to serve and help in the way System Networks has time and again. I have appreciated and valued their honesty and integrity as their techs have access to very sensitive areas of our network.
System Networks is a company you can trust. They have a great work ethic while always working efficiently and effectively. These characteristics along with their knowledgeable team's capabilities have served us well and I would strongly recommend them to you.
They are very personable. Their techs have a consistently calm demeanor and happy, positive attitude. They have never demonstrated frustration or impatience with any of the members of our team. They are approachable and outright friendly. They have always appeared genuinely interested in everyone's well-being. These are all qualities that I have found to be somewhat rare in individuals in the IT field. It has been a refreshing and unexpected benefit while working with System Networks technicians.
They are very knowledgeable in Exchange, Windows, Linus, Networking, and Virtualization. We migrated to a new system and infrastructure and their staff helped us over a long weekend to migrate the servers and workstations to this new system. Sunday, we came across complex network issues. We called them and within hours they were able to implement a solution that resulted in no interruptions to our business starting Monday morning.
Whenever I have a pressing issue, I rely on System Networks because of their prompt replies and reliable technical ability. They are very dependable, professional, and trustworthy. I am happy to recommend them to any company looking for an excellent team of IT professionals.